Our Christmas Eve services this year will be at 9 and 11 am and 3 pm,
in-person or online at www.mstar.live.
Let us celebrate the true reason for the season, together!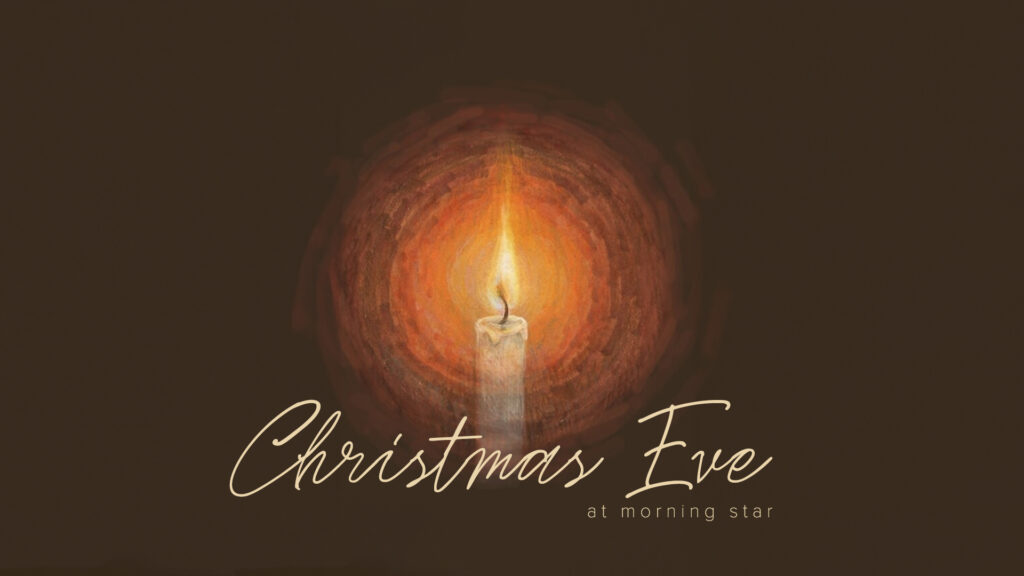 At Morning Star, we want to be a light to the community. We love YOU and care about YOU because long before we knew who He was, Jesus loved us. He was the true light of the world, and His love is all we need in this life. We exist as a church to talk about what that means, and how we live it out. Christmas is a special time of year where the world seems to reflect the love of Jesus just a little bit better- we give gifts to remember that Jesus was the perfect gift for all mankind, and His gift of dying to save us. We sing songs about peace, because Jesus offers peace. We hug our family a bit tighter, and love people around us better- because in light of Jesus's love for us, we love others more, and we see clearly what is truly important in this life. And last, but not least, we do lights on our homes, and events like this- because we recall that Jesus said about Himself- "I am the light of the world. Whoever follows me will not walk in darkness, but will have the light of life." (John 8:12). So come celebrate with us. It doesn't matter where you've been, or what you've done- Jesus invites you to walk in the light, and on our two Christmas Eve services, we're going to have a joyful time, thankful to God for all He has done! 
You can check out these links below for information about what our regular Sunday services are like, know a bit more about who Jesus is, or reach out to us- we'd love to get to know you!