What is the LIghts at Morning Star?
The Lights At Morning Star is an interactive Christmas experience! Beautiful lights, a wonderful story, hot cocoa, and the magic of Christmas await you in the comfort of your own vehicle.
The Lights at Morning Star has TEN shows thoughout the month of December! Each date is open from 6-9 pm and is completely FREE!
December 8-10  // 15-17 //  20-23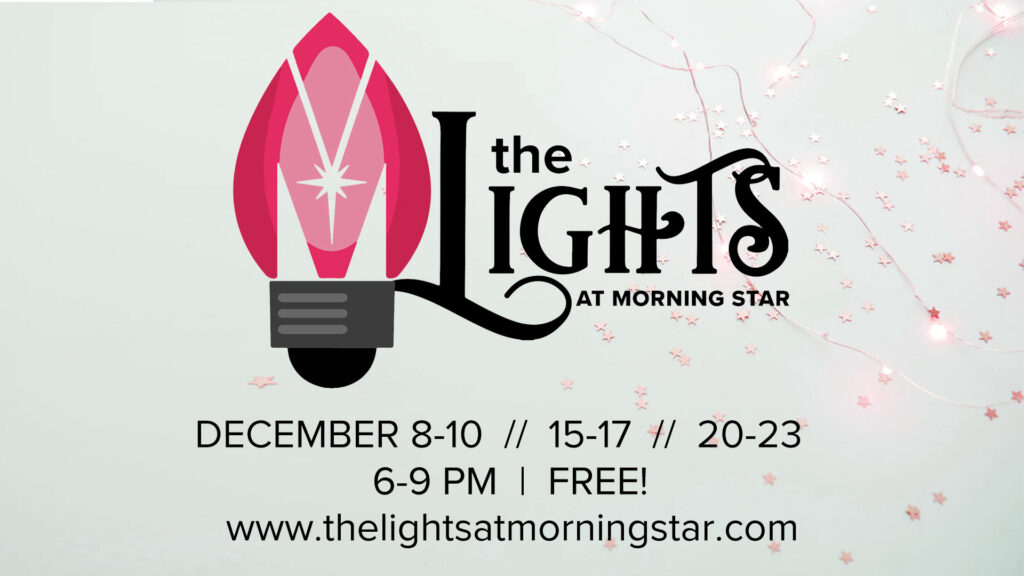 The event serves our community by creating a joyful experience for everyone in attendance as well as raising funds for Salem Angels, a local non-profit whose mission is to wrap community around those experiencing foster care by providing consistent support through intentional giving, relationship building, and mentorship.